OUR PRODUCTS
Our inventory is massive, check out a
large portion of our offerings here
or via the searchable category links below. If you'd like to make a purchase, have questions on pricing, or can not find an item you are searching for, please give us a call at 212-929-3030.
Go to Home & Garden
Home & Garden
Pots, hoses, soil, ice cube trays, seeds, pans, kettles, Britas filters, Sodastreams, those slidey things, casters, house numbers, Joann's pottery and more.
Go to Plumbing
Plumbing
Snakes, gaskets, faucets, aerators, pvc, galvanized, plumber's putty, and George to explain how to do it all.
About NYC's
favorite hardware store
Either we have it or we can get it for you.
Family owned‑and‑operated in the West Village since 1884, if you can name it, Garber's has it...(and if not, we can get it for you). As one of New York City's longest‑running mom and pop businesses, our family takes pride in our long‑standing commitment to the neighborhood, it's residents, and customers who have travelled far‑and‑wide to visit our uniquely wonderful store.

In addition to carrying an extensive array of merchandise (including: tools, paint and painting supplies, plumbing equipment, electrical, gardening supplies, bbq and grilling supplies, planting supplies, housewares, nuts and bolts, and more) we also offer a one‑of‑a‑kind experience in our warehouse‑style space serviced by a family of experts. 
We know hardware
look who's talking about us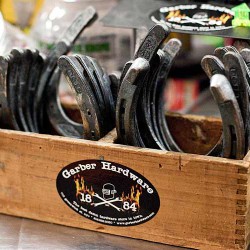 "New Quarters in the Village for 12 decades of Hardware" The familiar industrial orange and black sign for Garber's Hardware in Greenwich Village looks like something out of a noir film or the label on an old oil burner. Opened in 1884 by Joseph Garber, a Russian Jewish immigrant, the store is still at Read more about New York Times is talking about Garber's[…]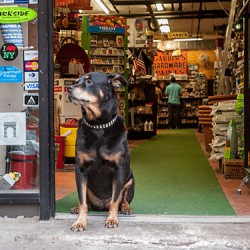 "Since they began selling linseed oil and water-well equipment to Manhattanites in 1884, Garber Hardware has been something of a neighborhood institution" Read more here. Read more here.
Previous
Next